The first human leukocyte antigen (HLA) haplotype association with inflammatory disease was…
emedicine.medscape.com
Other than sacroiliitis and enthesitis, the HLA-B27 is helpful in establishing the diagnosis of Ankylosing Spondylitis.
The gene carrier rate is about 7% in the general population. It is estimated that about 7% of people with this gene will develop a disease in the Spondyloarthritis stable in their lifetime. For carriers with a first degree relative with AS, the likelihood of developing disease goes up to 25%.
While this is probably the best known genetic association with human disease, the exact pathogenic mechanism is not entirely worked out.
---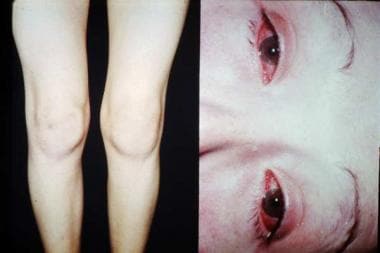 Ankylosing spondylitis (AS) is a chronic,…
emedicine.medscape.com
Given the diverse manifestations of the disease subtypes in the Spondyloarthritis stable, diagnosis does not come easy. It is still a work in progress.
---

---
Objectives To explore the functional basis for the association between ankylosing spondylitis (AS) and single-nucleotide polymorphisms (SNPs) in the IL23R-IL12RB2 intergenic region.
m.ard.bmj.com
HLA-B27 only accounts for about a quarter of the genetic predisposition to AS. Other genes may play a role. One such genetic association is described in this paper.