Those with inactive disease relapsed 6 months after stopping treatment
medpagetoday.com
---
ard.bmj.com
---
Abnormalities detected by joint ultrasound can be strong predictors of relapse in clinically inactive patients with juvenile idiopathic arthritis (JIA), a study suggests.
juvenilearthritisnews.com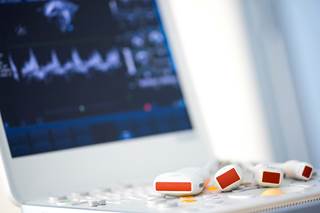 rheumatologyadvisor.com
How does one reconcile these contradictory findings?  The latter study found that, when  power Doppler positivity was excluded in the predictive model, with only grey scale synovitis or effusion being considered, they were not predictive of a clinical flare.
Power Doppler synovitis is the more sensitive indicator of disease activity.