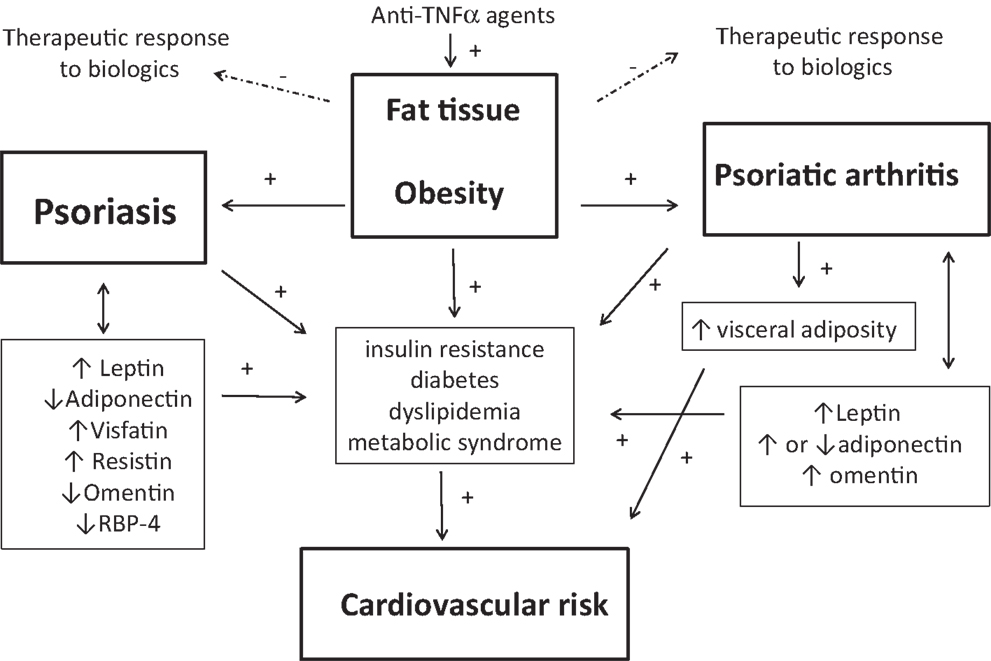 Objective To estimate the prevalence of diabetes mellitus (DM) in patients with psoriatic arthritis (PsA) in comparison with the general population and to assess whether the level of disease activity over time predicts the development of DM in these patients. Methods A cohort analysis was conducted…
Psoriatic arthritis raises the risk of type 2 diabetes, and the risk correlates with higher disease activity, according to Canadian investigators.
globalacademycme.com
---
rheumnow.com
---
Patients with psoriatic arthritis have a 55% higher risk for incident cardiovascular events than do people in the general population, according to a new meta-analysis.
medscape.com
---
People with psoriasis are at increased risk of developing other health conditions such as diabetes, heart disease, and depression.